Background and Bios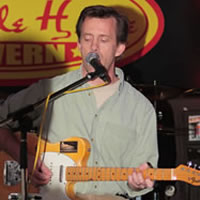 John Cormier
(Vocals, guitar)
John has been playing guitar in Ottawa and Antigonish with various blues, rockabilly and rock ensembles for over 20 years, bringing his blues and country-inspired picking to a variety of projects.
He has released 3 albums with The Kingmakers, a 4-piece rockabilly band, and one with The Lowbellies, a roots-rock band, as well as performing with Capital B and hosting blues jams in the Ottawa area.
John plays a highly modified 1968 Fender Telecaster through a "black-face" 1966 Fender Vibrolux amp, as well as an Ovation acoustic guitar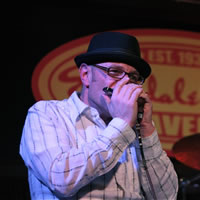 Gary Schertzer
(Harmonica, vocals)
Early on, Gary realized that having a harp in your jean jacket pocket at all times is the best way to remember to practice. (and way easier than dragging around a guitar). That was over 30 years ago and he's been ripping off riffs from Taj Majal, James Cotton, Sonny Terry, and Charlie Musselwhite ever since.
Wailin' on street corners, stages and studios from the 4 corners of the world: Florida, Texas, Nova Scotia, and BC.
Gary plays Suzuki Manji and Lee Oskar harmonicas through an EV630 Microphone and '63 Fender Princeton amplifier.